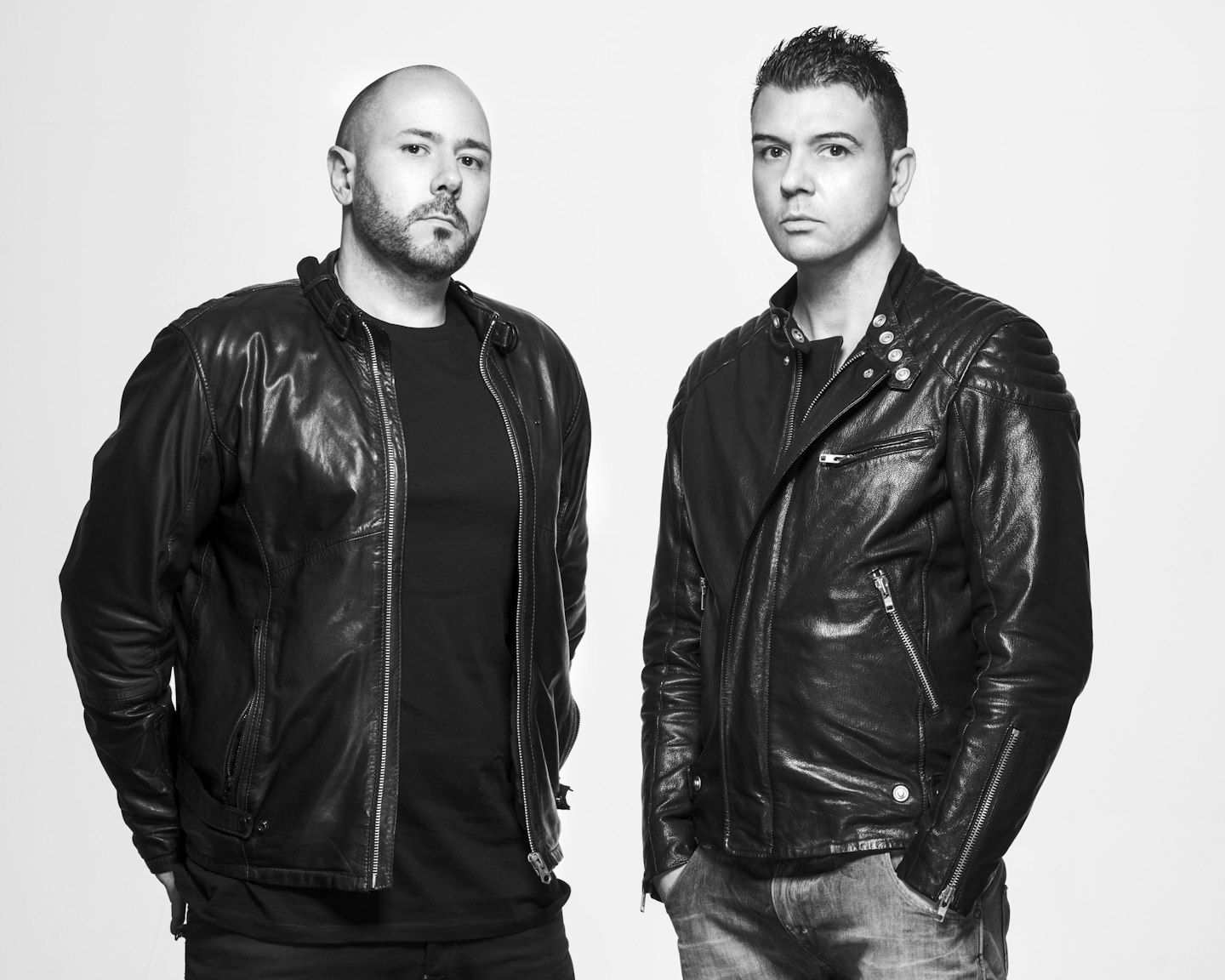 TNT
Avid hardstyle fans already know who TNT are, but this is where you can discover everything about TNT's history, ethos and unique sound.
The TNT project began back in 2002 when Technoboy and Tuneboy decided to try co- producing. They already knew they enjoyed working together in the studio but, until then, had only produced their own tracks (using their stage names and various aliases). While making a Tuneboy or a Technoboy single sees just the one who puts his name to the track in charge of the serious decision-making, TNT is in every way a joint project. Democratic to the core, TNT records are produced with maximum respect, absolute balance of power... and plenty of fun.

So how do the two fit together, managing to blend not clash? Sometimes there's a need for compromise but mostly it's about pooling the ideas of two exceptional artists, and creating new musical strategies they simply wouldn't have discovered working on their own. TNT is a vehicle for two of Hardstyle's greatest producers to go beyond the realms of their individual imaginations, opening their minds to fresh possibilities which can take even the guys themselves by surprise. They confess they do frequently argue, but in the end always find a solution they both love. And the unique sounds they manage to achieve with each new track continue to delight their audiences nine years on.
"It's not 50-50, we both give 100%. That's what makes our tracks extraordinary" While Technoboy describes his personal sound as "more melodic, with a strong 80s influence", Tuneboy says his style can often be "more dub and instrumental". The TNT sound is an eclectic mix of both their passions and strengths: "a synergy of skills and sensitivities converging in one track. That's the spirit of TNT". "We enjoy working together on stage as much as in the studio", say the boys, and that's where they explore their contrasting tastes the most.

When one successfully plays a track the other would never have chosen, the effect of eye-opening surprise is a rich source of creative stimulation. "We love TNT so much, we couldn't resist making it official with the release of an entire album. It's a compilation of new tracks, remixed classics and unreleased edits." So whether in the studio or on stage, TNT will always be, by definition, ... A BOMB!